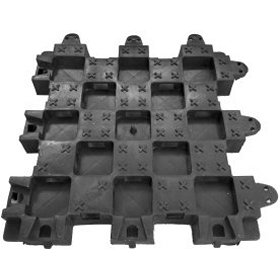 300 x 300 x 35 mm

For installation into existing grass areas, soil and onto a prepared base

Can be top dressed with gravel, sand, soil or a mixture of these

2-tier design suppresses resurgence of mud from below. Special openings ensure effective drainage

Suitable for pedestrian and light vehicle loads

Especially suitable for wheelchair access and temporary paths
raised profile for grip / drainage channels
Resistant to oil, solvents, salt water, most acids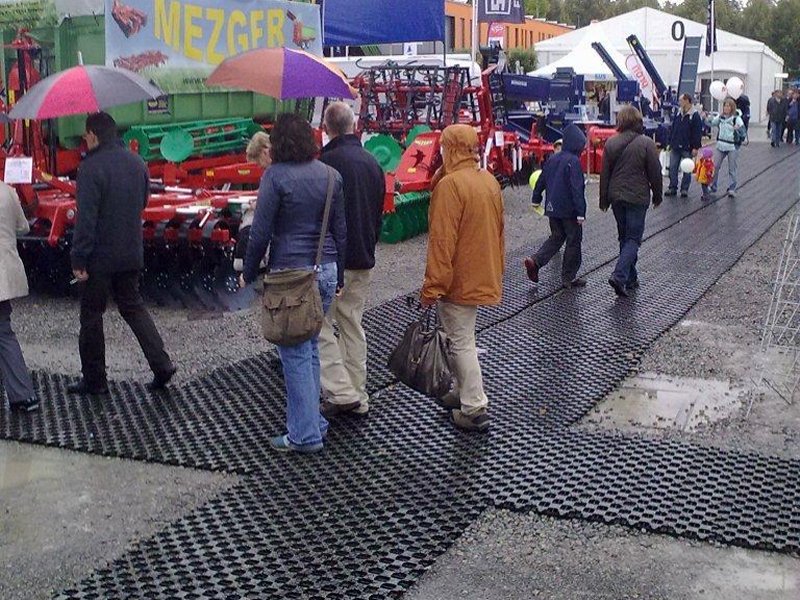 PERFO-EQ trade show walkway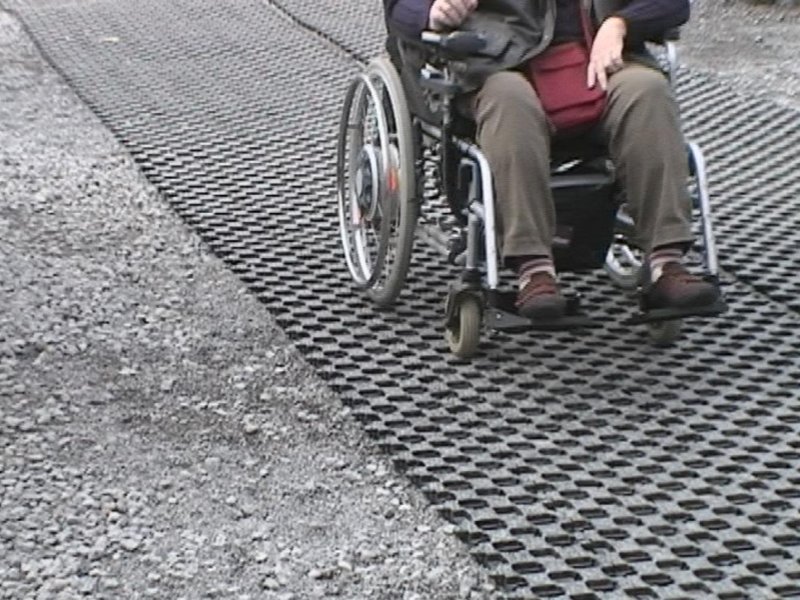 PERFO-EQ mobility path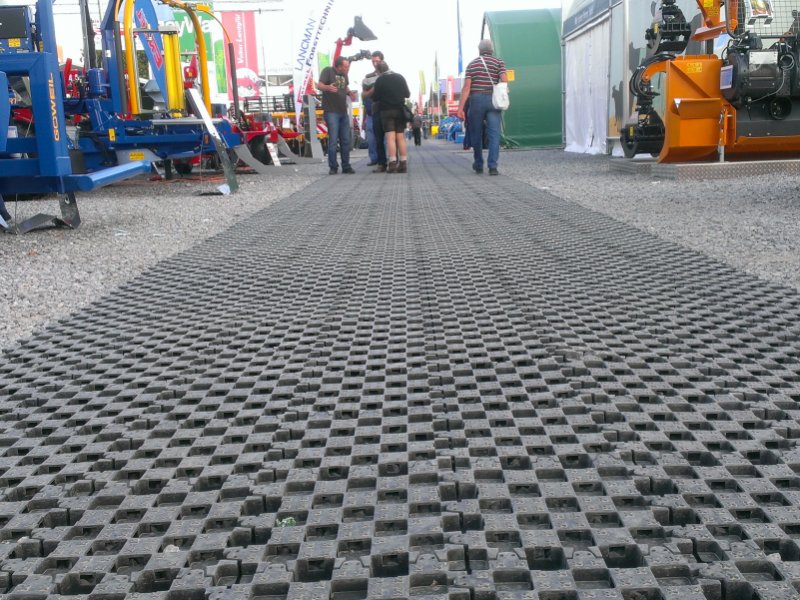 PERFO-EQ trade show path
PERFO-EQ is a shallow depth grass reinforcement tile designed for use on existing grass areas, soil and onto a prepared base. PERFO-EQ tiles are ideal for temporary walkways and paths. They are used extensively for exhibition and trade show walkways.

PERFO-EQ tiles are also perfect for mobility and wheelchair access tracks either as a permanent installation or for temporary use.

PERFO-EQ tiles are supplied pre-assembled as mats which are easily clipped together on the ground. When used as temporary grass reinforcement or as temporary paths they can be unclipped and removed after use.

When used as permanent grass reinforcement existing grass will grow through the drainage slots.


65 Melbourne Ave
Toronto
Ontario M6K 1K6
Canada
Tel 1 800 348 6120
Fax 1 800 348 6121

info@s2t-perfo.com
125 High Road
North Weald
Essex, CM16 6EA
United Kingdom
Tel +44 (0)1992 522 797
Fax +44 (0)1992 878 176

info@perfo.co.uk
Im Holderbett 31
Aichwald
D-73773
Germany
Tel +49 (0)711 3650252
Fax +49 (0)711 3650253

info@s2t-perfo.com
Patented System, all copyright © S2T Group Ltd